If you're looking to up your charcuterie game, look no further. We're about to unwrap some seriously edgy and creative charcuterie board ideas that will take your next gathering to a whole new level. Whether you're hosting a dinner party, a holiday soiree, or just want to impress your friends with a unique and mouthwatering snack spread, these ideas will certainly grab everyone's attention.
1. The Ultimate Grazing Board
Let's start with the granddaddy of all charcuterie boards – the ultimate grazing board. This masterpiece is a feast for the eyes and taste buds, featuring an assortment of meats, cheeses, fruits, nuts, and a variety of condiments and spreads. With a beautiful arrangement that showcases the vibrant colors and textures, this board is sure to make a lasting impression.
2. A Sweet and Savory Symphony
Why choose between sweet and savory when you can have both? This charcuterie board combines the best of both worlds by pairing mouthwatering cured meats and cheeses with delectable fruits, chocolates, and even a sprinkle of honey. The contrasting flavors and textures create a symphony of indulgence that will have your taste buds dancing.
3. Modern Glam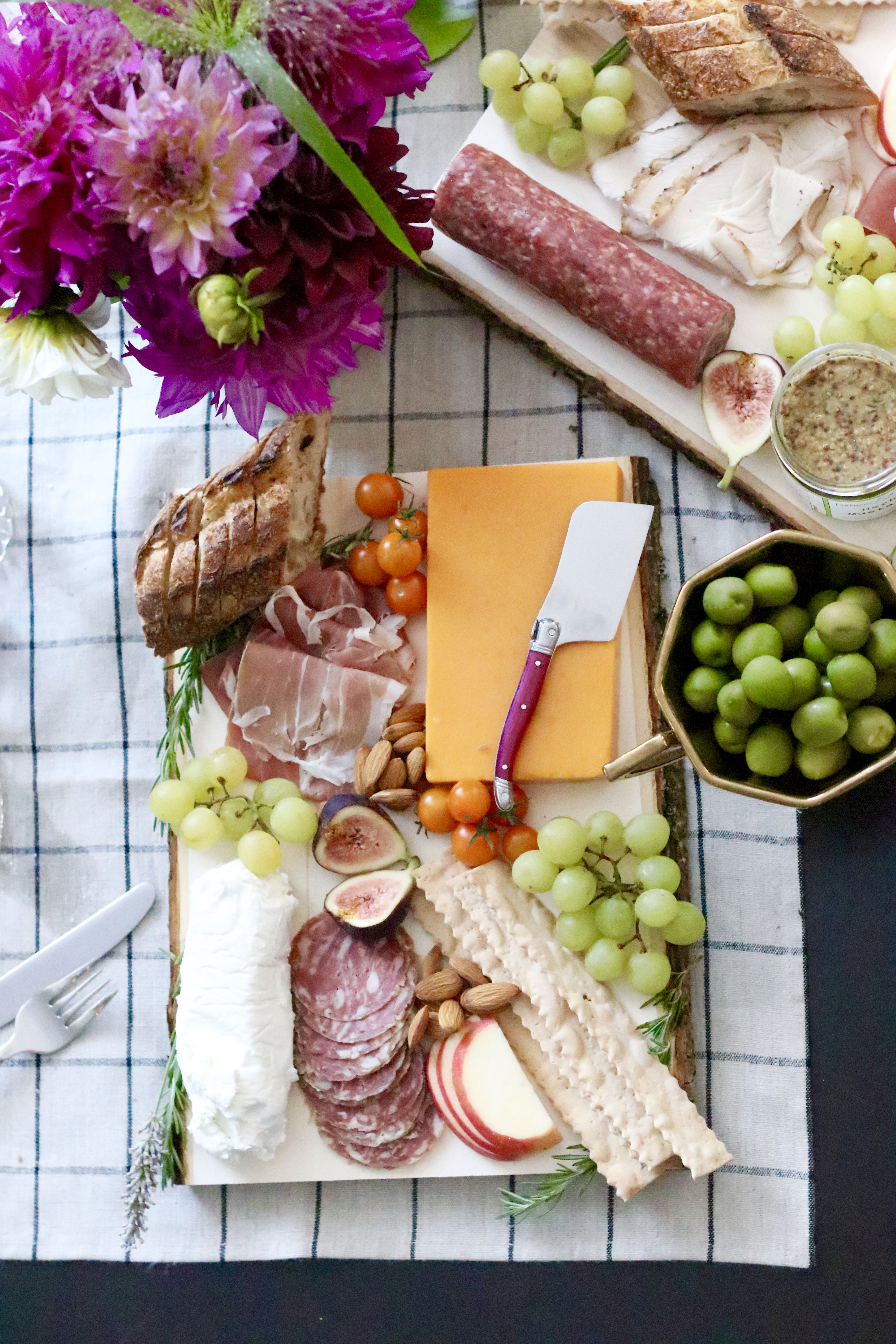 If you're looking for a charcuterie board that's as stylish as it is delicious, look no further than the modern glam approach. This board is all about sleek presentation and artistic arrangement. It's a masterpiece in itself, with carefully curated ingredients placed with precision. From the perfectly sliced meats to the elegant cheese triangles, every element on this board is a work of art.
4. Fall Harvest Delights
Embrace the flavors of the season with a fall-themed charcuterie board. This board is a celebration of all things autumn, featuring an array of seasonal fruits, nuts, and spices. From crisp apples to fragrant cinnamon sticks, each ingredient captures the essence of fall. It's the perfect addition to any cozy gathering.
5. Holiday Magic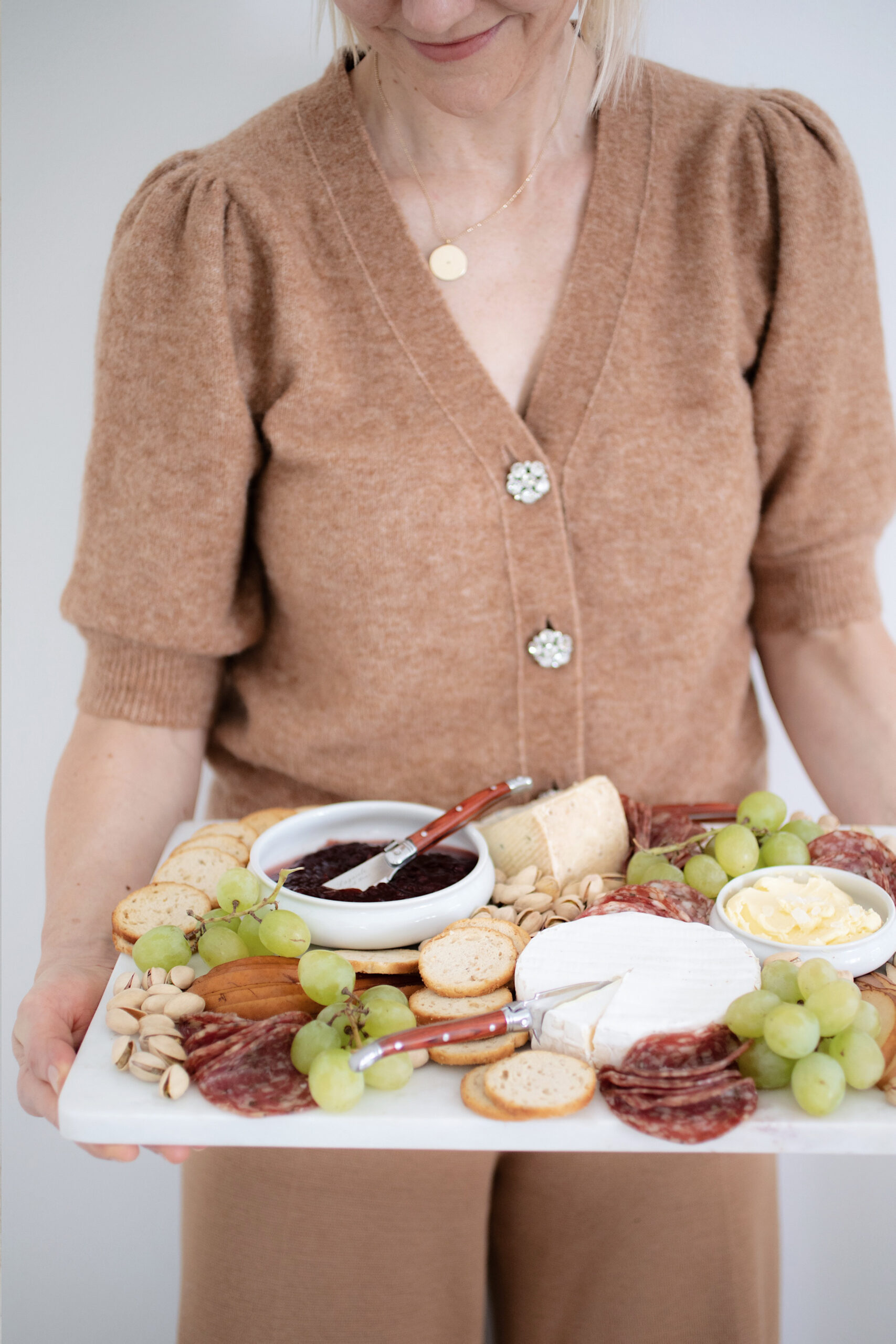 Take your charcuterie board to the next level during the holiday season. This board is a festive creation that captures the magic of the holidays with its colorful arrangement and winter-inspired ingredients. Think cranberries, figs, and sprigs of rosemary. It's like a little taste of holiday cheer in every bite.
6. Love and Marriage
If you're planning a romantic evening or simply want to woo your loved ones with a thoughtful spread, this charcuterie board is for you. It's a labor of love, featuring heart-shaped cheeses, delicate charcuterie roses, and a sprinkle of edible flowers. It's the perfect way to show someone just how much you care.
7. Recipe Gym
For those who prefer a more casual and laid-back approach, the recipe gym charcuterie board is the way to go. It's all about simplicity and ease, with easy-to-find ingredients and a focus on flavor combinations. From classic pairings like brie and grapes to unexpected surprises like spicy jams, this board will keep your taste buds entertained.
8. PureWow Perfection
Prepare to be wowed with the drop-dead gorgeous charcuterie board from PureWow. This is a showstopper, featuring intricate details and unexpected ingredients. Think edible flowers, artisanal chocolates, and surprising flavor combinations. It's a board that begs to be shared on social media and will have everyone talking.
9. DIY Thought
Unleash your creativity with a DIY charcuterie board. This board is all about thinking outside the box and experimenting with different ingredients and arrangements. From mini charcuterie boats to stacked cheese towers, the possibilities are endless. Get ready to impress your guests with your imaginative creations.
10. Mama Gourmand
For the ultimate guide to charcuterie board ideas, look no further than Mama Gourmand. This blog offers a comprehensive how-to guide with easy and unique ideas that will elevate your charcuterie game. From tips on ingredient selection to creative arrangements, Mama Gourmand has you covered to create a charcuterie board that will leave a lasting impression.
Now that you're armed with these creative and edgy charcuterie board ideas, it's time to let your imagination run wild. Choose your favorite theme, gather your favorite ingredients, and create a masterpiece that will wow your guests. Whether you're hosting a sophisticated dinner party or just want to elevate your snacking game, a beautifully crafted charcuterie board is sure to be a hit. So go ahead, embrace your inner artist, and start wrapping up your next charcuterie adventure!
If you are looking for Pin on Wedding Anniversary Party you've came to the right place. We have 10 Images about Pin on Wedding Anniversary Party like The Best Fall Charcuterie Board – BLOGPAPI, 20 Easy Charcuterie Board Ideas – Recipe Gym and also charcuterie board ideas for the holidays – Anne Sage. Here it is:
Pin On Wedding Anniversary Party
www.pinterest.com
20 Easy Charcuterie Board Ideas – Recipe Gym
recipegym.com
charcuterie trader platter bakermama thebakermama joes picnic
14 Creative Charcuterie/ Grazing Boards – Diy Thought
www.diythought.com
charcuterie grazing queso servidor
Charcuterie Board Ideas – Ultimate How To Guide W/ Easy & Unique Ideas
www.mamagourmand.com
charcuterie board ultimate guide
Charcuterie-board-easy-1 – Pineapple House Rules
pineapplehouserules.com
charcuterie pineapple
The Best Fall Charcuterie Board – BLOGPAPI
blogpapi.com
charcuterie scones cheesecake
20+ BEST Charcuterie Board Ideas – Love And Marriage
loveandmarriageblog.com
chicken board charcuterie platter wing appetizer wings party snack sweet game foodiecrush platters food make baked hot football salty appetizers
Charcuterie Board Ideas For The Holidays – Anne Sage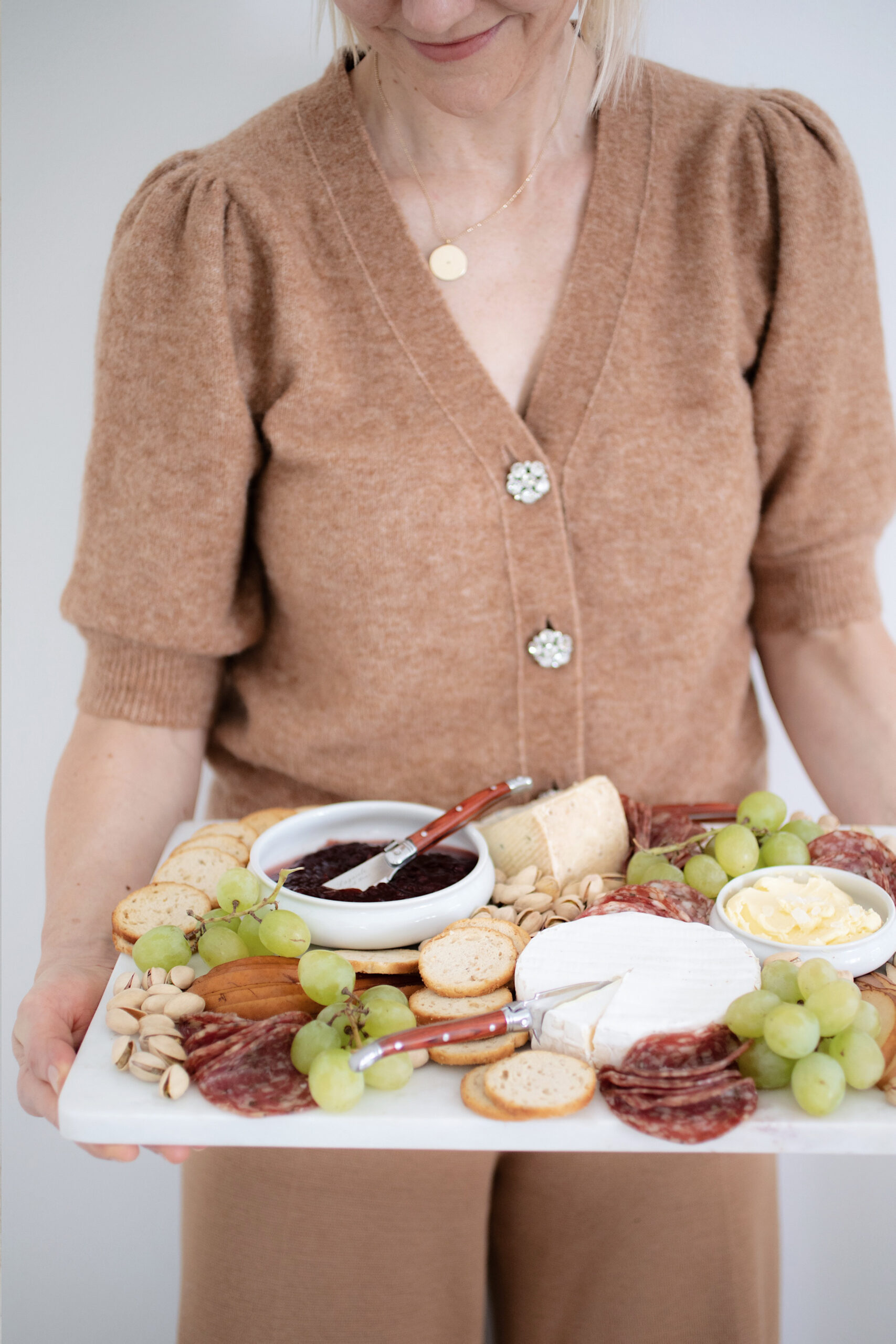 annesage.com
charcuterie annesage
How To Build The Perfect Charcuterie Board – Modern Glam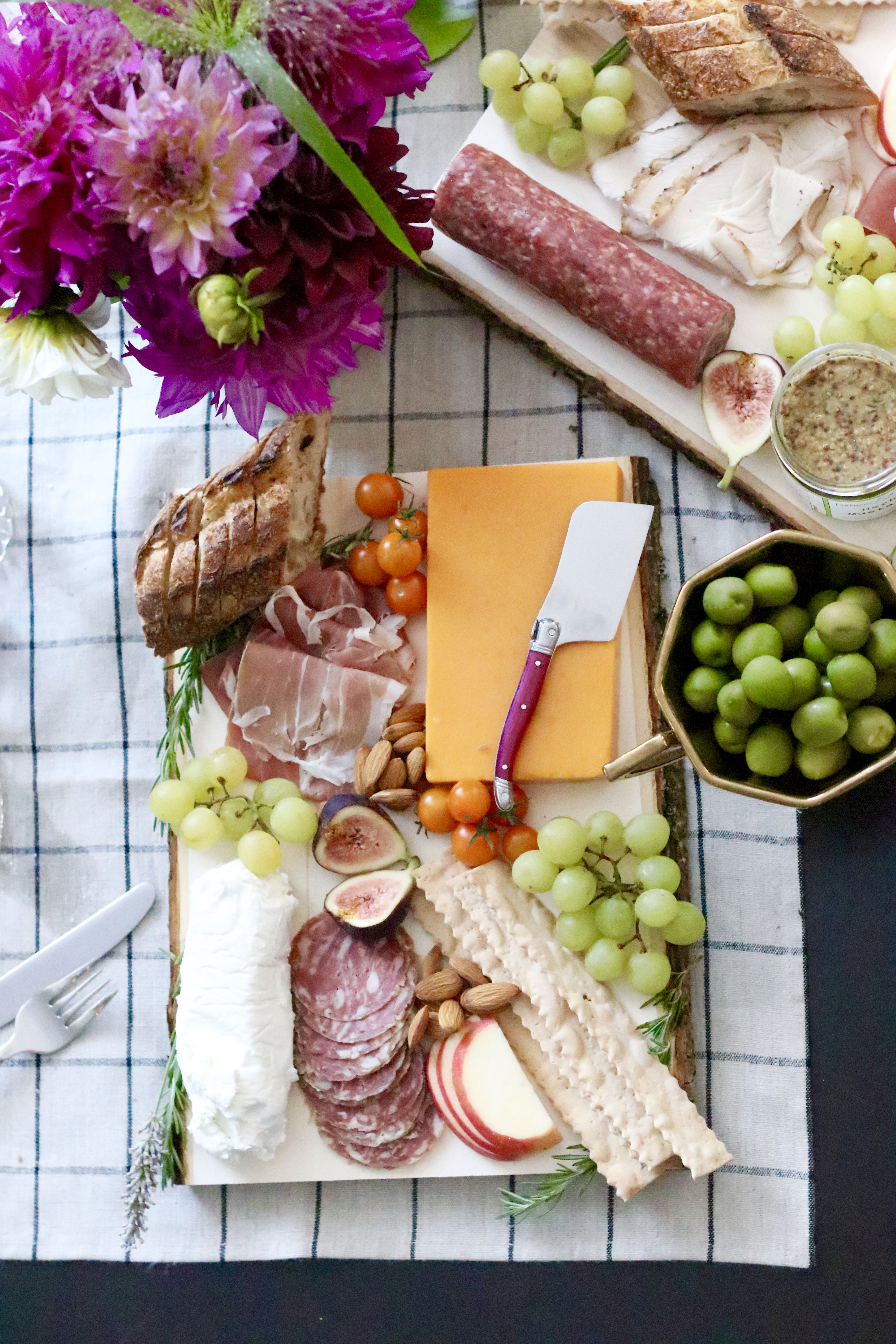 www.modern-glam.com
charcuterie board build style napa glam modern put beautiful perfect together looking show
31 Drop-Dead Gorgeous Charcuterie Board Recipe Ideas – PureWow
www.purewow.com
charcuterie board drop gorgeous dead recipe getty christmas recipes food