Are you tired of the same old sandwich and chips for your picnic? Looking to add a touch of sophistication and creativity to your outdoor dining experience? Well, look no further! In this article, we will explore some fabulous charcuterie board ideas for a picnic that will surely wow your taste buds and impress your companions. Get ready for a delightful journey of flavors, textures, and artistic presentations!
A feast for the eyes and the palate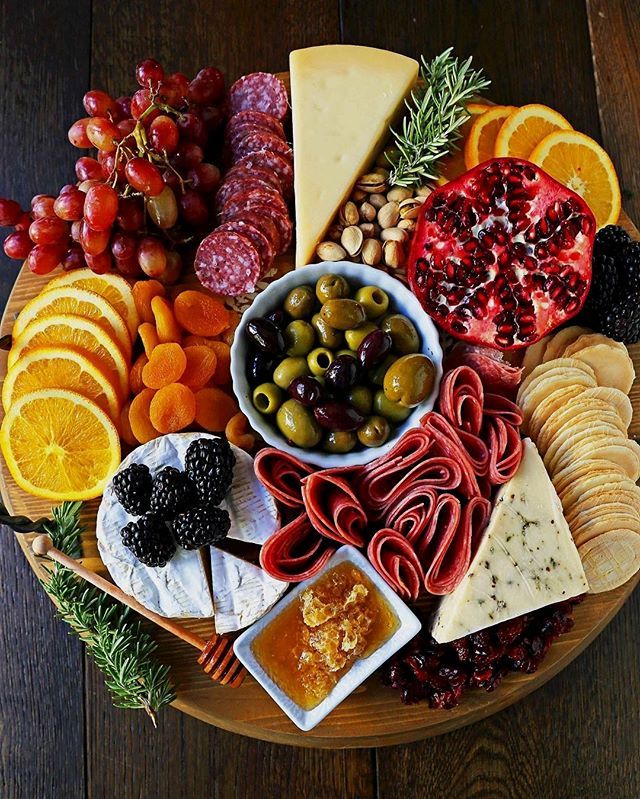 Imagine a picnic blanket spread with an array of delectable treats, meticulously arranged on a charcuterie board. The vibrant colors and a variety of textures are a feast for the eyes as much as for the palate. From savory meats and cheeses to succulent fruits and crunchy nuts, each ingredient harmoniously contributes to a symphony of flavors.
Unleash your creativity
One of the fantastic aspects of a charcuterie board picnic is the freedom to let your creativity run wild. There are no strict rules or limitations when it comes to assembling a charcuterie masterpiece. Mix and match different flavors and textures to create your own unique combinations. Have fun experimenting with various charcuterie items like prosciutto, salami, and pâté, paired with an assortment of cheeses ranging from creamy brie to tangy blue.
Don't forget to add some color and freshness to your board with an assortment of vibrant fruits such as grapes, berries, and sliced melons. These juicy treats will not only add a burst of flavor but also provide a refreshing contrast to the richness of the cured meats and cheeses.
Take your taste buds on an adventure
Looking to create a truly unique experience for your picnic? Why not venture into the world of homemade charcuterie? Channel your inner culinary artist and craft your own cured meats, pickled vegetables, and delicious preserves. Not only will this add an extra layer of excitement to your picnic, but it will also showcase your craftsmanship and dedication to the art of food.
For a touch of exoticism, spice up your charcuterie adventure by experimenting with international flavors. Incorporate Mediterranean delights like olives, sun-dried tomatoes, and hummus, or explore the bold and fiery flavors of Mexican cuisine with jalapeños, salsa, and queso fresco. The possibilities are endless, and your taste buds will thank you for the adventure!
A picnic in the lap of luxury
If you want to take your picnic to the next level of elegance and convenience, consider opting for a curated charcuterie graze box. These beautifully arranged boxes come loaded with a variety of gourmet meats, cheeses, fruits, and accompaniments, making them the perfect picnic companion. Whether you're celebrating a special occasion or simply indulging in a luxurious day out, a charcuterie graze box will delight both your taste buds and your sense of style.
Bon appétit!
Now that you have been introduced to the wonderful world of charcuterie board ideas for a picnic, it's time to unleash your inner foodie and embark on a culinary adventure. Let your creativity soar, and don't be afraid to experiment with flavors and combinations that excite you. Whether you opt for a visually stunning spread, a homemade artisanal journey, or a curated graze box, one thing is for sure – your taste buds are in for a treat!
So pack your picnic basket, grab a blanket, and head out to your favorite outdoor spot. Whether it's a sunny park, a sandy beach, or a picturesque mountain, let the magic of a charcuterie board picnic transport you to a world of culinary delight. Bon appétit!
If you are searching about Camping Charcuterie Board with Shopping List | Let's Camp S'more™ you've visit to the right web. We have 10 Pics about Camping Charcuterie Board with Shopping List | Let's Camp S'more™ like Picnic Ideas Discover Charcuterie Graze Box The perfect addition to any, Beautiful Charcuterie Box in 2020 | Charcuterie picnic, Charcuterie and also Picnic Ideas Discover Charcuterie Graze Box The perfect addition to any. Read more:
Camping Charcuterie Board With Shopping List | Let's Camp S'more™
letscampsmore.com
charcuterie prepared aldi letscampsmore
Beautiful Charcuterie Box In 2020 | Charcuterie Picnic, Charcuterie
www.pinterest.com
charcuterie platters platter graze kookt zalm brenda wasabimayonaise broodje
Diy Charcuterie Board For Wedding : Homemade Charcuterie Board | Food
deganyamiryam.blogspot.com
charcuterie graze platters picnic
Charcuterie Board Picnic | Pinterest
www.pinterest.com
charcuterie
Summer Picnic Charcuterie | Charcuterie Board, Charcuterie, Summer Picnic
www.pinterest.com
charcuterie picnic
Picnic Ideas Discover Charcuterie Graze Box The Perfect Addition To Any
www.pinterest.com.mx
platter charcuterie graze picnic platters grazing 80th trays
Charcuterie Board Beach Picnic | My Styled Life | Orange County Blogger
www.pinterest.com
charcuterie cheese mystyledlife
The Best Vegan Charcuterie Board Recipe – Family Focus Blog
familyfocusblog.com
charcuterie board vegan mediterranean recipe boards stunning
Charcuterie Board Picnic | Charcuterie Board, Charcuterie, Food
www.pinterest.com
charcuterie
Charcuterie Board Ideas For Christmas – Christmas Tree Decorations 2021
christmastreedecorgrv.blogspot.com
charcuterie feedfeed meats solstice platters pinchouse zoey